Contact Jim
01664 77 88 99
4 Brook Park, Gaddesby Lane, Rearsby, LE7 4Z
Jim's video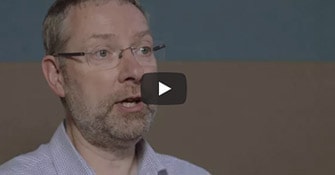 Meet Jim and learn more about what we do, and how we improve our client's financial future.
View more
Jim at work
Jim is a Chartered Financial Planner and joined the business back in 1990.
He holds a degree in Economics and has a wealth of experience having worked in financial services for more than 35 years.
Jim specialises in investment management and is an associate of the Chartered Securities Institute. He chairs the Handford Aitkenhead & Walker Investment Committee, overseeing more than £100 million of client assets.
Jim at home
Jim moved to Wymeswold a couple of years ago, since then he's been able to fill his time with various hobbies and activities.
He is a long-standing member of a choir in Lutterworth and is now a member of the Wold's choir. He's also a member of a local Bridge club and is the self-confessed slowest member of the Wymeswold Running Club.
If he's not busy enough, Jim has also recently taken up Bell ringing.
Jim in the spotlight
On an ideal weekend, you can find me:
Running (slowly), cycling (slowly), mowing the lawns, listening to the footie and enjoying a nice glass of wine with Aly (preferably outside in our lovely garden in the evening).
When the dessert menu arrives, I'm looking for:
Variety – it's the spice of life.
My favourite part of the day is:
I don't have one. Most days I enjoy the whole lot! Work. Colleagues, lunch or dinner, hobbies and interests with a bit of time for a beer after my various activities in the evening.
In the film adaptation of my life, I hope to be played by:
Tom Hanks; he epitomises the understated honourable human being.
My proudest moment was:
Being made a Director at the Company (then Arthur Bown Financial Services). One of the rare moments that my parents said they were proud of me.
The three words my colleagues would use to describe me are:
Kind, generous, considerate.
I turn the radio up when they play:
Drive, by the Cars. Sometimes I can be a bit of mournful soul.
My favourite holiday is:
Visiting the Austrian mountains in summer. But any walking holiday; and I've walked all over Britain – literally!
Finally, some important information
All regulated financial advisers must be authorised by the Financial Conduct Authority (FCA) and therefore appear on their register. You can find Jim's entry by clicking here.
Furthermore, all advisers must have an up-to-date Statement of Professional Standing (SPS). This shows they are suitably qualified and have carried out the required amount of Continuous Professional Development (CPD). Again, consumers should be wary of any advisers who refuse to provide copies of their SPS. You can click here to view Jim's.
I have been very pleased with the returns from the investment, Jim looks at my investment annually, but I know I can contact him any time for advice.
Jim has looked after me for some time now and has given sound advice both leading up to and during the early years of my retirement. I will now be looking at inheritance planning and expect to receive the same good advice. His monthly financial report is also helpful.