Contact Rob
01664 77 88 99
4 Brook Park, Gaddesby Lane, Rearsby, LE7 4ZB
Rob's video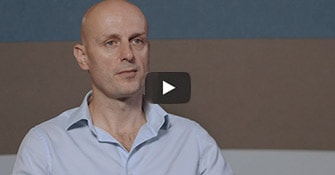 Meet Rob and learn more about what we do, and how we improve our client's financial future.
View more
Rob at work
Rob is a CFP™ Professional and Chartered Financial Planner with over 30 years' experience in financial services.
Rob is a Retirement Planning Specialist and a Later Life Advice Specialist, as awarded by the Personal Finance Society. He also has significant technical expertise in pension tax issues.
He is authorised to deal with Final Salary and Defined Benefit pension transfers. Rob sits on the board of directors and investment committee.
His relationship with Handford Aitkenhead & Walker started in 2012 when he worked with us as a consultant advising us on the quality of our advice and regulatory compliance. However, in June 2017, he joined the business as a Chartered Financial Planner, to help meet the growing demand for advice on complex issues.
As well working with us, Rob continues to act as Subject Matter Expert for wider financial services sector projects.
Rob at home
Rob is married to Tina. They live in Lubbesthorpe and can usually be found exploring Leicestershire by foot or tandem bicycle.
They have three children, all at various stages of being 'grown up'.
Rob played around 1000 gigs as a drummer, singer and guitarist before calling it day and is now content jamming with his son in the garage.
Rob in the spotlight
On an ideal weekend, you can find me:
Doing anything that gets me outdoors and moving around.
When the dessert menu arrives, I'm looking for:
Black decaf, I can't eat gluten or diary which pretty much rules out most dessert options unless they're made from pure sugar (or dust)!
My favourite part of the day is:
Mornings. Best time of day for a jog or ride in the sticks.
In the film adaptation of my life, I hope to be played by:
Me. Because it means I'm not dead yet!
My proudest moment was:
Delivering our youngest. He came too quick for help to arrive.
The three words my colleagues would use to describe me are:
Loud. Noisy. Unquiet.
I turn the radio up when they play:
Old skool funk, soul and disco.
My favourite holiday is:
I love the British countryside and coastlines, especially East Devon.
Finally, some important information
All regulated financial advisers must be authorised by the Financial Conduct Authority (FCA) and therefore appear on their register. You can find Rob's entry by clicking here.
Furthermore, all advisers must have an up-to-date Statement of Professional Standing (SPS). This shows they are suitably qualified and have carried out the required amount of Continuous Professional Development (CPD). Again, consumers should be wary of any advisers who refuse to provide copies of their SPS. You can click here to view.
Initially, Rob was able to collate exactly what I had by getting the right information relating to each of my pensions. He then went through the pros and cons of each option, without jargon or making it too complex. Each option was carefully considered, and I never felt rushed or pressured into making a decision. I now have an appreciation of what my pensions are worth and how this can be taken as income when I retire. I also know the impact of retiring early.
I really could not fault the service I received. Rob is very professional and clearly has a deep knowledge of this technical area. Nothing was too much trouble and the adviser just wanted me to be comfortable with the decision I made.
Rob carried out a detailed examination of my finances and strategy for retirement. He clearly outlined the options with a balanced view of the positives and negatives. No pressure at any stage.